S10 - De Diepte - Netherlands 🇳🇱 - Official Music Video - Eurovision 2022
6752074
8630
95827
03.03.2022
7173961508
5570000
6945
05.03.2006
CH
S10 will represent Netherlands at the Eurovision Song Contest 2022 in Turin with the song De Diepte. The 21-year-old artist shares her most personal stories through song, rap and spoken word, and because the stories are her own, it's important that she tells them in her own language: S10 will sing in Dutch. Video Credits: Written & directed by: Cas Mulder Producers: Timo Schot & Vere Hakkens Assistant director: Puck van der Werf Director of Photography: Jasper de Kloet 1AD: Marten van Gelder Focus puller: Lars Inhulsen 2nd AC: Koen Olijerhoek Gaffer: Wiegert de Vries & Thijs Besteman Best boy: Pramesh Sewgobind, Matvey Mura Electrician: Nick Schoonenberg Gripper: Leen Thijsse Camera car driver: Jorrit Haas Art director: Jorinde Baks Art assistance: Djoeke van Kooten Styling: Naomi Noor Hair and make-up: Marc Sewatjon Production assistant: Sanne ten Broeke, Kiki Storm Tattoo artist on set: Will Achterberg Motor driver: Remy Hogenboom Editor: Fatih Tura VFX: Becanti Wijnbergh Colorist: Ruben Labree Talent: Reiky de Valk Extra: Mohammed Sarac Thanks to participating broadcaster 🤍AVROTROS ~~~~~ English Lyrics ~~~~~ Do you know the feeling Your dream is never coming true Do you feel afraid sometimes Things will never change Because everyday it's raining And i can't see where I'm going You and me together, right? It was supposed to be forever   Tadadadadadadadadadadada Tadadadadadada   Oeoeo Aaah Out here in the deep I keep on hearing your name   Oeoeo Aaah Oh my dear, what am I supposed to do? I'm in too deep and and don't want to let you go   I'm hiding under the table And I'm hoping you will find me I've been waiting all night long Oh I'm acting like a child   I'm holding on and pulling through And I know yo do the same But god, what other choice do I have? When will it be enough?   Tadadadadadadadadadadada Tadadadadadada   Oeoeo Aaah Out here in the deep I keep on hearing your name Oeoeo Aaah Oh my dear, what am I supposed to do? I'm in too deep and and don't want to let you go   No No No No Not letting you go Tadadadadadadadadadadada Tadadadadadada   Oeoeo Aaah Out here in the deep I keep on hearing your name Oeoeo Aaah Oh my dear, what am I supposed to do? I'm in too deep and and don't want to let you go   ~~~~~ Dutch Lyrics ~~~~~ Ken je het gevoel dat, dat je droom niet uitkomt Ben je wel eens bang dat het altijd zo blijft Want het regent alle dagen en ik zie geen hand voor ogen Jij en ik toch samen, dat zou altijd zo zijn Tadada dadadadada dada dadadadadada, Tadada dadadadadada Oehoe aha Hier in de diepte hoor ik steeds maar weer je naam Oeh aha Oh mijn lief wat moet ik nou Ik zit diep en ik wil jou niet laten gaan Ik schuil onder de tafel en ik hoop dat jij me vindt Ik wacht al heel de avond, shit ik lijk wel een kind Ik bijt weer op mijn tanden en ik weet dat jij dat ook doet Maar god wat moet ik anders, wanneer is het genoeg Tadada dadadadada dada dadadadadada, Tadada dadadadada da Oehoe aha Hier in de diepte hoor ik steeds maar weer je naam Oehoe aha Oh mijn lief wat moet ik nou Ik zit diep en ik wil jou niet laten gaan Nee nee, nee nee Jou niet laten gaan Tadada dadadadada dada dadadadadada, Tadada dadadadada da Oehoe aha Hier in de diepte hoor ik steeds maar weer je naam Oehoe aha Oh mijn lief wat moet ik nou Ik zit diep en ik wil jou niet laten gaan #Eurovision2022 #ESC2022 #Netherlands - The Eurovision Song Contest celebrates diversity through music. Please keep your comments respectful. We will not tolerate racism, sexism, ableism, homophobia, transphobia, body-shaming or any other derogatory or hostile language. Offensive users will be blocked and reported. Music first, always. Follow us on TikTok: 🤍🤍tiktok.com/🤍Eurovision Follow us on Instagram: 🤍🤍instagram.com/eurovision Follow us on Twitter: 🤍twitter.com/Eurovision Follow us on Facebook: 🤍🤍facebook.com/EurovisionSo... If you want to know more about the Eurovision Song Contest, visit 🤍eurovision.tv Shop the official Eurovision Song Contest merchandise: 🤍shop.eurovision.tv/
Кадры из видео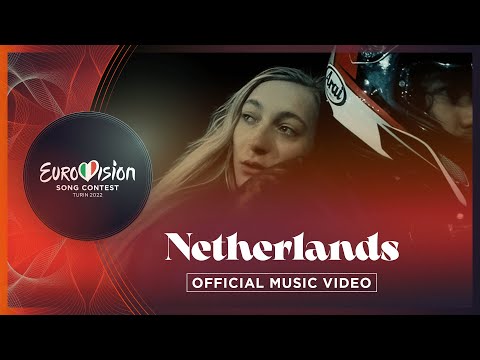 Комментарии пользователей:
just really tired
2023-09-28 09:10:53
rest in peace, angel 💔
eleanor
2023-09-27 16:15:46
oh reiky 💔💔💔
maxie
2023-09-27 15:10:59
This video was where i found Reiky from. He was just an angel with such a great personality and taste. Still cannot believe this… 😢
Eisenherz
2023-09-27 05:47:19
Has S10 made any comment or said anything at all following Reiky's passing? Just can't seem to find anything anywhere. Don't know how close they were then again or if they even stayed in touch following the video shooting.
Thirza van loghum
2023-09-26 13:32:53
Reiky de valk
Ron Farkas
2023-09-26 07:48:24
RIP Reiky de Valk, the actor in this video 😢. He just passed away at only 23!
Your Mom
2023-09-26 04:12:48
Deze clip en liedje krijgt toch een hele andere belading nu? Ik kan er bijna niet meer naar kijken! Wat een verdriet voor de familieleden en vrienden 😞
Yvonne Campbell
2023-09-25 22:07:18
Just read that the young actor that played her boyfriend died :( RIP Reiky de Valk....
Tarik Ćatović
2023-09-25 21:48:51
Reiky, see you in the better world, in the better place and in the better time 😢
Максим Макаров
2023-09-25 21:29:03
R.I.P. Reiky de Valk
TheOldCentury R
2023-09-25 20:26:22
In todays news I read the guy in this clip (Reiky de Valk) just committed suicide. Absolutely horrible of course but it adds even more deb to this beautiful song.
Sa Ah
2023-09-25 19:03:18
reiky </3
Denís Polonio Roldán
2023-09-25 18:43:58
RIP Reiky😥✨
Marian Langbroek
2023-09-25 18:17:03
RIP Reiky
Lance Wilson
2023-09-25 17:34:58
RIP Reiky [*]
Jan Melk
2023-09-25 17:13:10
Reiky rust in vrede! Triest zo jong
TheAmber
2023-09-25 17:01:38
Rest in peace Reiky🕊️🙏
Make It Make Sense
2023-09-25 16:28:57
Rest in peace to the actor in this video along with Stien!
Mental illness doesn't discriminate, so young…
23….
Fly high🕊️🤍
Budar Endario
2023-09-25 15:39:44
ive just learned today that the actor for this music video reiky has died... hearts in pieces but he's in a better place now... condolences to his family and rip 💔😔